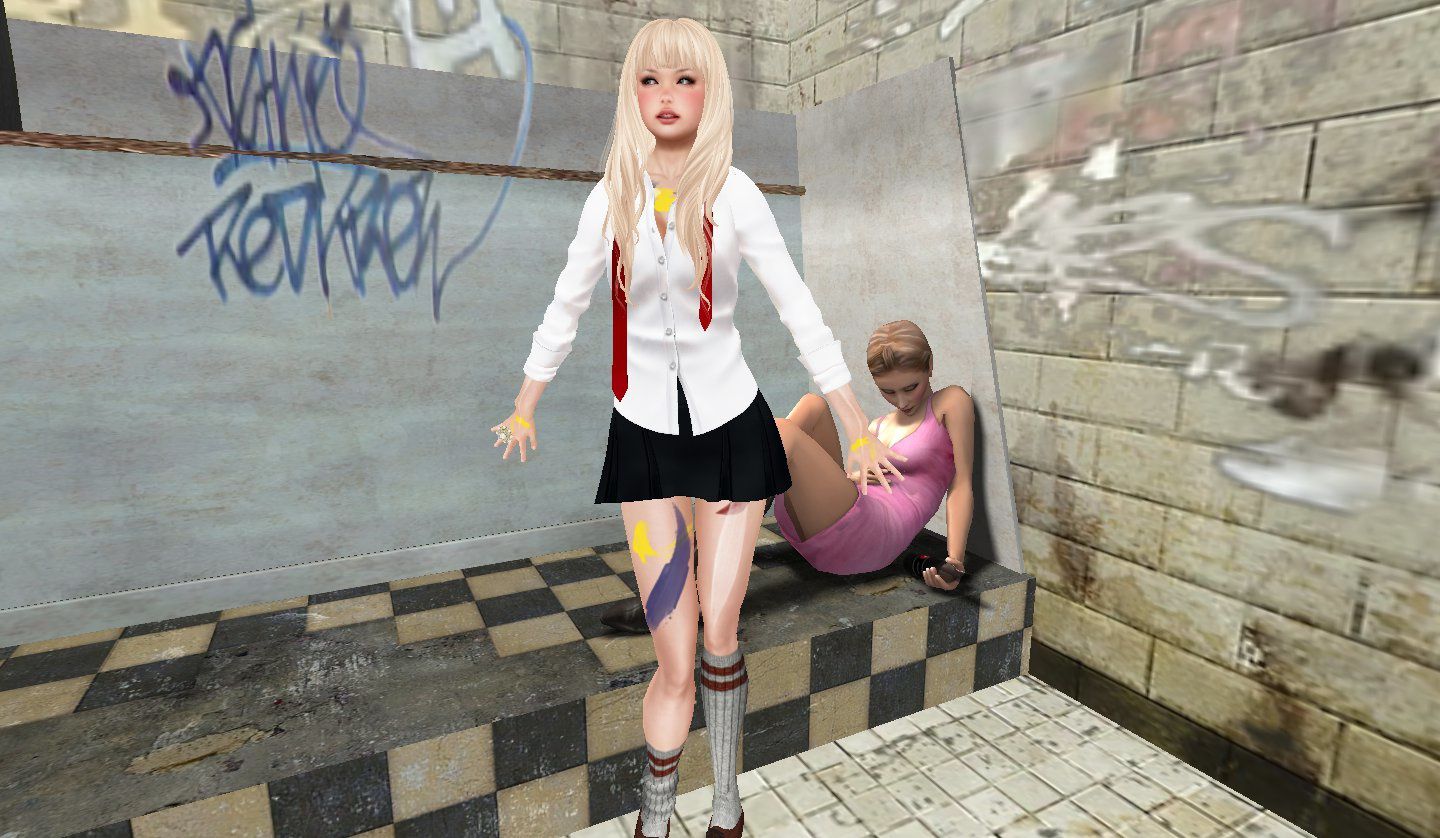 Being in the most expensive school doesn't preserve us from partying hard! The best parties are the ones you are taken at by some boys you don't really know just after classes.
Your blazer has been thrown away on some old couch, your collar wide open, your shirt tucked outside the skirt and you drink a little bit too much. And suddenly in the toilets, as you aid your best friend after the drink she shouldn't have drunk, a laughter and a flash! Fortunately, Facebook was not invented when I was at school...
Shirt and tie: My school look -> Monso
Oxford shoes: My leather oxford -> Monso
Socks: Urban tube socks -> .:A&M:.
Earrings and ring: Misty -> Donna Flora
Skin and shape: Hybrid avatar milky white -> Snow rabbit
Body Paint: Blank canvas -> . Infinity .
Hair: Sound Light Blonde -> Elikatira