Just a little bit of luxury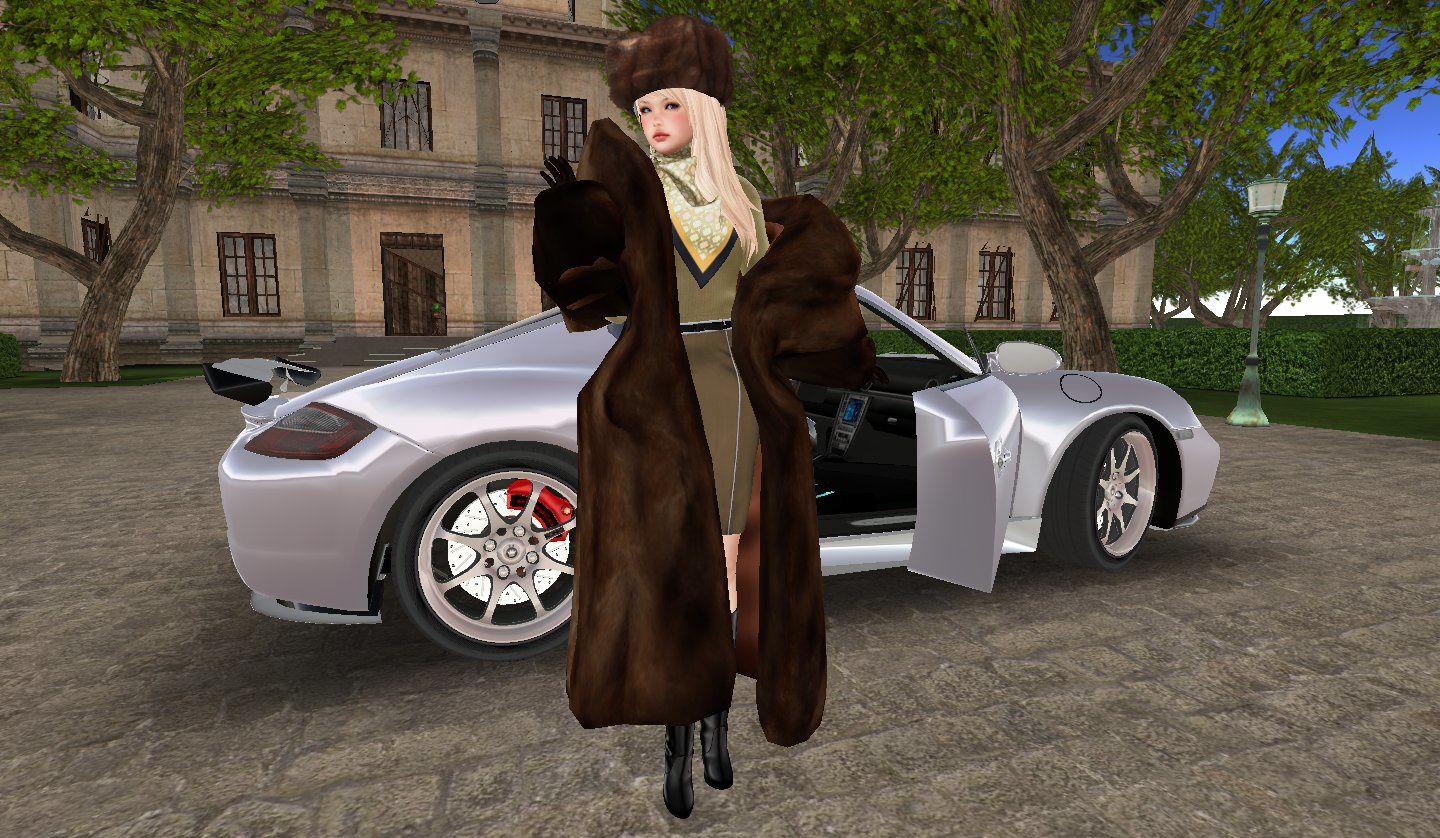 I don't know where you live, but in my country, the weather is biting cold these days, so my dreams of fur get a renewed vigor. I absolutely LOVE fur and the most luxurious of it is without doubt sable. And within sable, barguzin sable is the most refined luxury a woman can dream of.
I have several fox fur coats in RL, but sable is unfortunately out of my reach for obvious financial reasons, so I decided to have a look in RL for it. After a looooooong search, I found my dream fur coat at Curio Obscura: full length and with a perfect sable texture. I cannot get out of it! It also exists in other superb fox and mink textures or in more disco tones. The fur hat from Belgravia is also regal!
I wish more designers would go into mesh full length fur coats...
Sable fur coat: Luxurious fur coat brown sable -> Curio Obscura
Fur hat: Fur cosack brown -> Belgravia
Silk scarf: tram silk scarf -> tram
Turtleneck: Cashmere mesh turtleneck sweater vanilla -> Baiastice
Gloves: Leather short gloves chocolate -> Baiastice
Skirt: Secretary skirt frozen -> Leverocci
Boots: Nina boots black -> Insolence
Hair: conclusion light blonde -> Elikatira
Porsche Car: Cayman silver edition -> Surplus motors