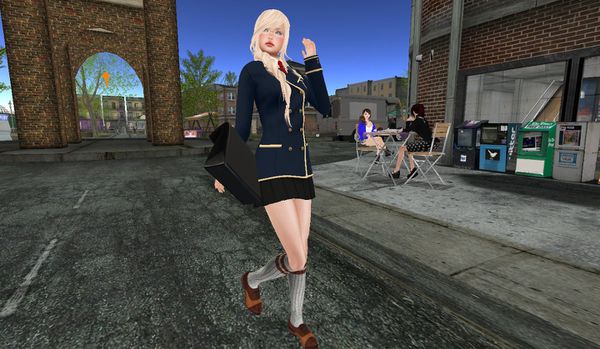 Well, our school days are very often our first real touch with fashion and where we learn to love, or hate, the clothes we are wearing.
Well educated kids go to expensive private run schools where the learn to behave and be aware of their future rank in the society. Part of this education is the english-style school uniform: blazer, white shirt, tie, pleated skirt... I always loved it! And I found the perfect outfit at Monso:
Blazer and Skirt: My school look -> Monso
Oxford shoes: My leather oxford -> Monso
Socks: Urban tube socks -> .:A&M:.
Eyeglasses: Courtney Nylon -> Nea-Ban
Clutch -> ISON (it is a shopping bag, but is very good for this purpose)
Skin and shape: Hybrid avatar milky white -> Snow rabbit
Hair: Interrupt Light Blonde -> Elikatira