Our best friend the trench coat part 1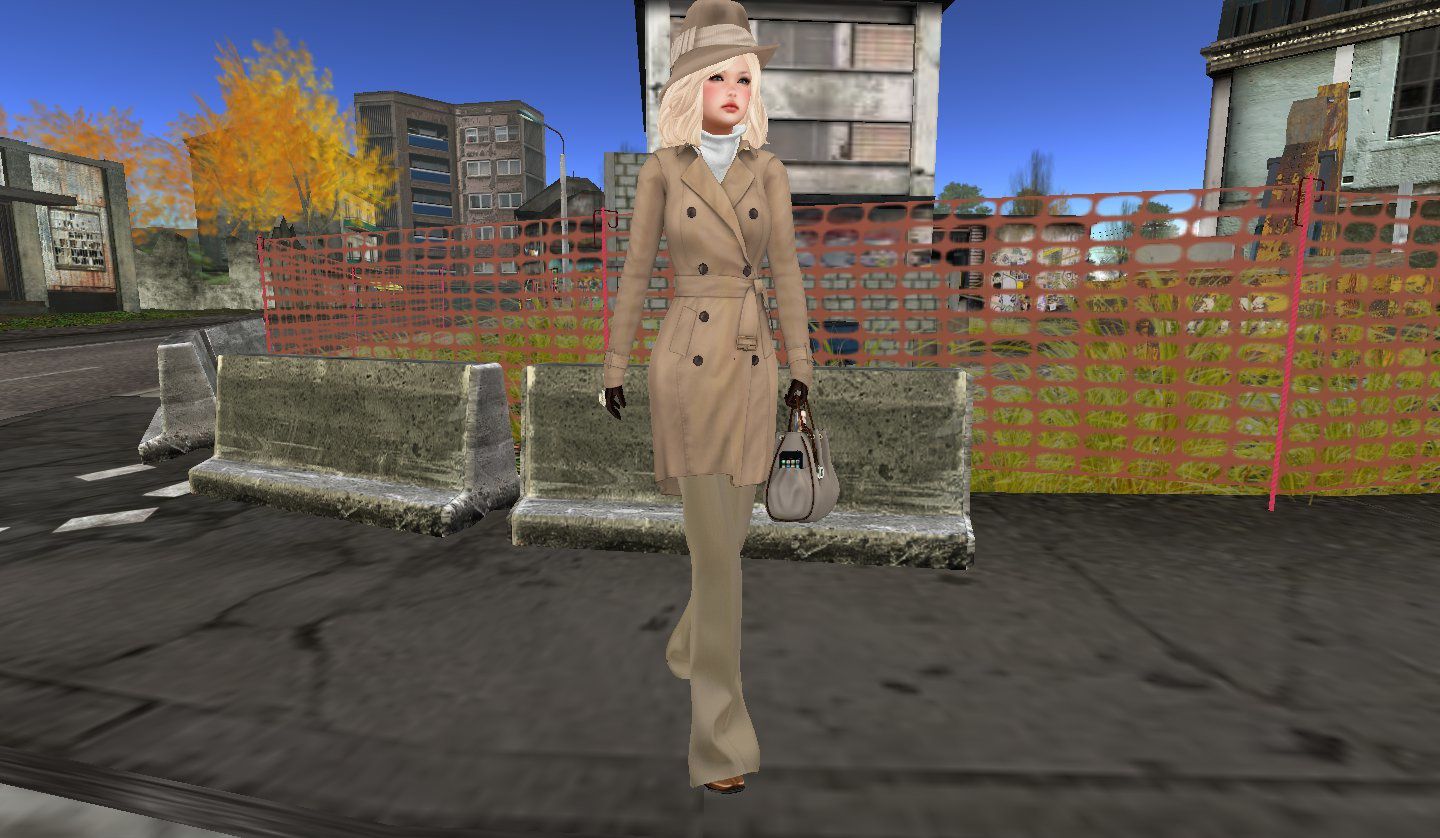 Born in the mud of the trenches of world war 1, specially designed for British officers, the trench coat is perhaps the most versatile piece of clothing in todays modern Lady. It can be worn in so many ways, from classical to completely crazy.
Lets stop here at a very classical way of wearing it: the camel/sand tones predominate and it is also one of my favourite RL looks. The trench itself is from League and is customisable in many ways: arms, lapels and beld can be turned into leather, but we will see this in posts to come.
This classical look is completed by some wool pants paired with ankle boots as well as a white turtleneck adding a touch of refined decomplexion. A fedora is just the crown of this outfit.
Trench Coat: Trench coat Cream -> League
Pants: Simona trousers Vanilla -> Mutresse
Turtleneck: Gea top alto -> Celoe
Fedora: Woolfeltfedora Beige -> COCO
Gloves: Leather short gloves Chocolate -> Baiastice
Shoes: Ankle boots brown -> J's by JB Gazov
Bag: Cassandra -> JD Mesh
Hair: Flattery light blonde -> Elikatira