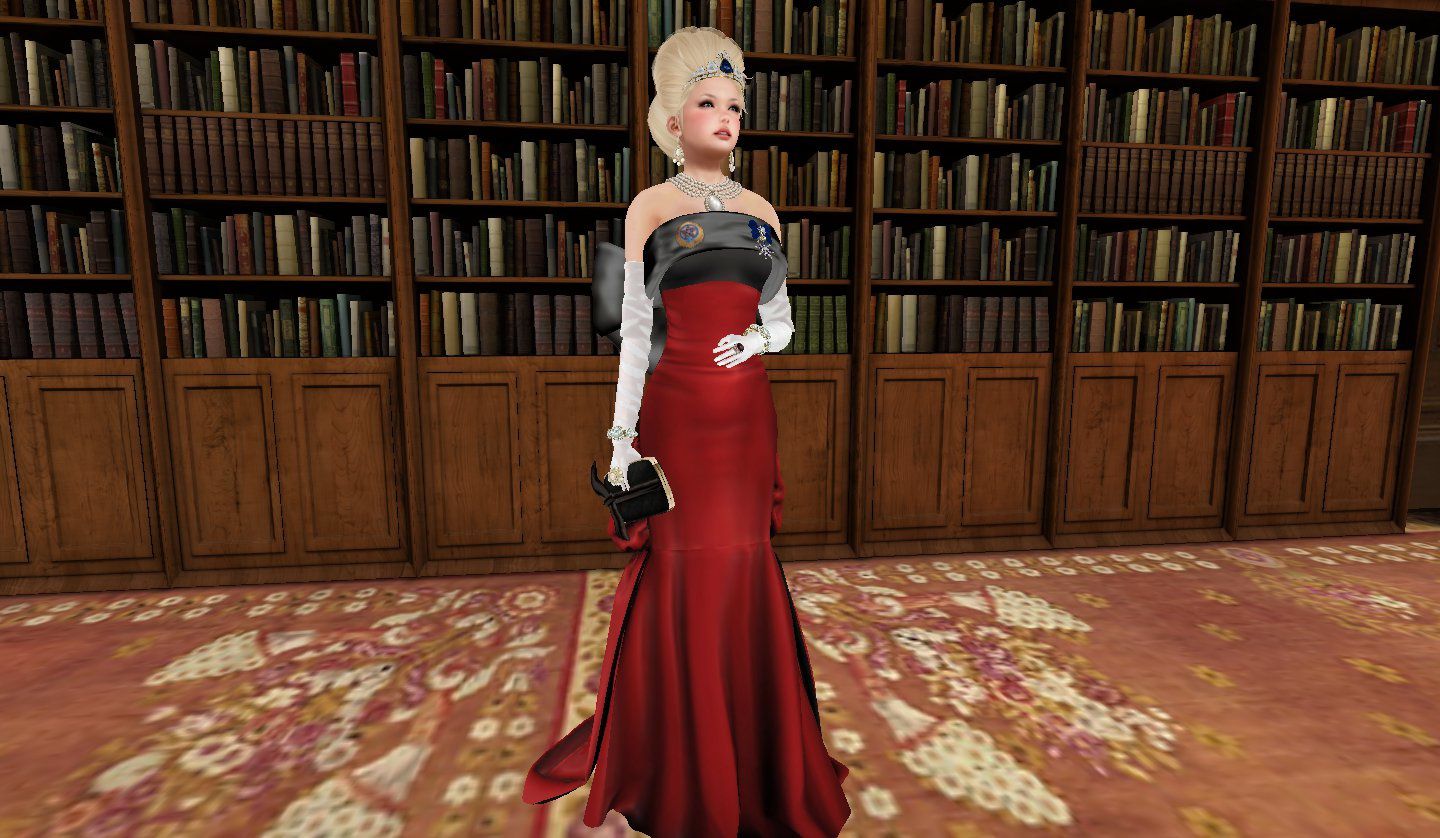 When i first bought this gown from Dead Dollz in black a few months ago in an event, I was over-happy, as the details are especially stunning. But when I discovered today, that a red version was also existing, my heart just stopped: just look at the incredible details on the gown, especially on the skirt!
It reminds me of my most loved Haute couture show of Dior: Winter 2007!
I really hope that the designer will keep on with such wonderful dresses!
Gown: Rowena -> Dead Dollz
Opera gloves: Jessamine gloves -> Belgravia
Chest bow: Ingrid Bow (part of outfit) -> Donna Flora
Medal on the right: Order of the winter sea -> by Jacon Cortes
Medal on the left: BH the most exalted Star of India -> B&H Designs
Earrings, ring and necklace: Misty set -> Donna Flora
Ring on the left hand: Anemone -> Donna Flora
Clutch:Chanel Clutch in Black -> DeLa
Tiara: Noor Mystic Infinity -> Lazuri
Hair: Cherie in Bombshell -> [shag]