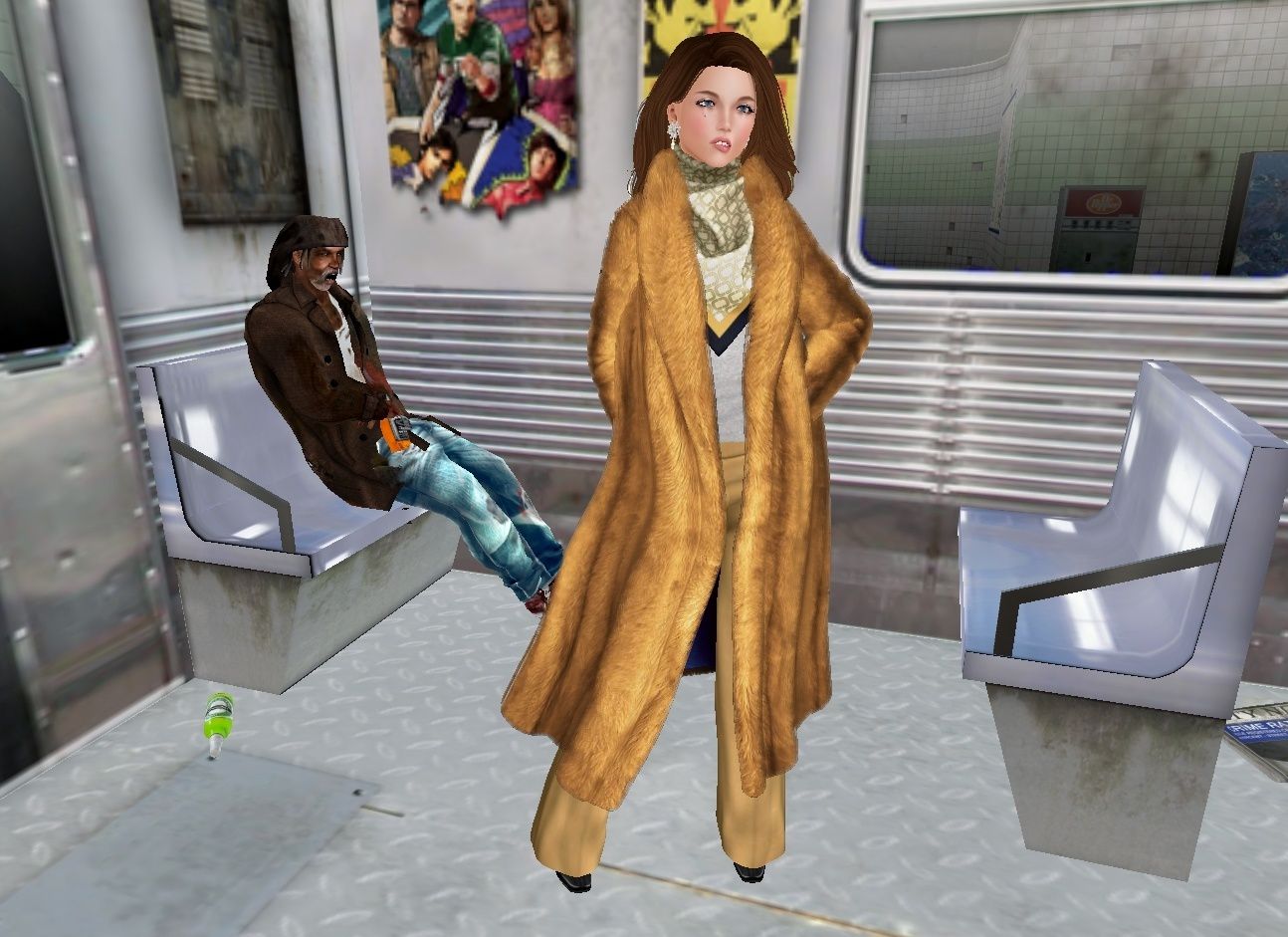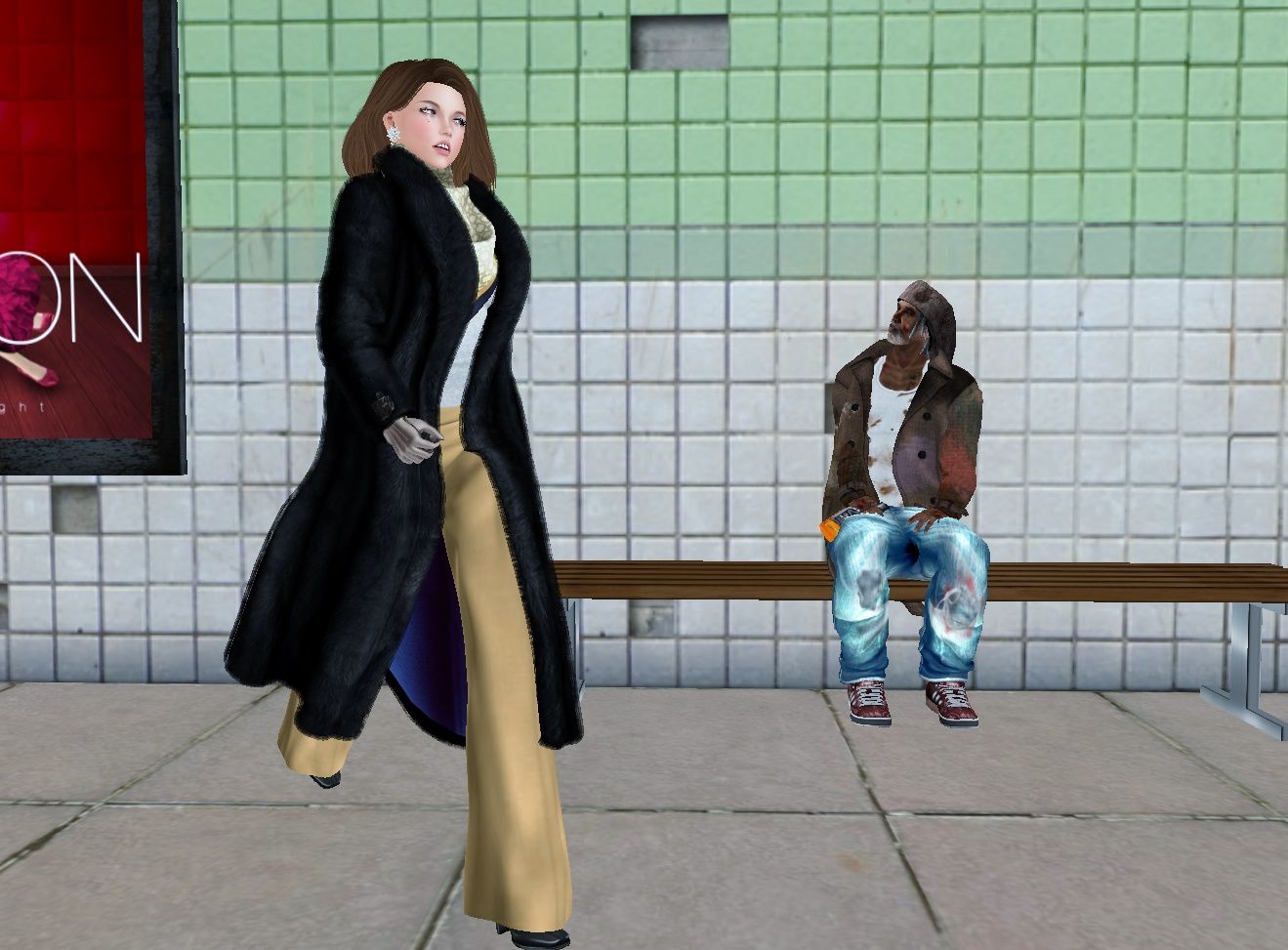 I have found the fur coat I so long waited for, long and fluffy! So here it is, in a decayed subway environment so its luxury can shine at its best. It has lots of different textures you can choose from. Here are two examples, in brown and in black.
The baroness wears:
Fur Coat: Ce'lie Long Fur Coat -> The Shops
Scarf: Silk scarf -> Tram
Gloves: Leather short gloves in Tan -> Baiastice
Pants: Large ants Mesh -> DIRAM
Shoes: Square Ankle Boots -> J's
Earrings and ring : Angels and Flora set -> Donna Flora
Hair: 49 in Mocha -> Eaters Coma
Mesh head: Becky -> Slink
Djafar wears:
Trench Coat: Mens Mesh Trench Dirty Coat -> ..::NN::..
Tee shirt: White Muddy -> Randomocity
Pants: Mesh Jean Dirty -> KAPONE
Shoes: Vintage in Vandal -> Balkanik
Shape, skin, hair and hat: Old man Shombay -> PK